---
A few Notes
And Thousands of Links
to Everything Happening in Madison
This Week
Regardless of why you were in Madison in the past, we want you to Come Back To Madison to...
Play. Work. Visit. Live. Party. Protest. Start a New Life. Retire in Style... MadisonNotes.com is a blatant attempt to share our community and all it has to offer with you. We are proud -- let us show you why.

If you do not receive MadisonNotes Weekly Please Subscribe HERE It is Free and we NEVER share our lists.
Ken Harwood
Advocating for Wisconsin
Ken [at] KenHarwood.com
608.334.2174


...more
---
Thursday, May 18 4:00-8:00 PM
also: Thursday, June 8 4:00-8:00 PM
Thursday, July 27 4:00-8:00 PM

The Bodega, a free public market, returns to historic Breese Stevens Field. - A growing vendor lineup, an increased investment in entertainment and a wide variety of food carts will highlight the 2017 series.
The Bodega features farmers, artisans, antique dealers, and craftsmen selling locally sourced goods and produce. Far from an average farmers market, The Bodega will also feature live music, new interactive displays, a 60' inflatable zip line and free yard games to ensure a family-friendly event for all. A wide variety of local beers and wine will also be available for purchase....
...more
---
Sunday, May 21, 2017, 2-6pm
Central Park
Madison, WI
CLICK HERE TO PURCHASE TICKETS
Isthmus presents Madison's finest food cart festival in downtown's Central Park. Join us from 2-6 p.m. for a taste of new and favorite food cart fare, street food samples from the Culinary Ladies Collective, musical entertainment by Mike Carlson and a selection of craft beer in the sun.
Ticket price includes entry & unlimited samples from over 30 carts. Beer will be available for purchase, served by Badger Honor Flight...
...more

Ken Notes: This may be the perfect event, Madison has some of the best food carts in the nation.
---

Ken Notes: FREE - If you are not listed call 608-334-2174...
---
5.20.2017
The most unique event in Madison
The Wisconsin Women's Health Foundation invites you to attend the Spring Gala, our 20th annual fundraiser, at the Wisconsin State Capitol on Saturday, May 20, 2017.
Formal attire. Fine dining. Live music and dancing between the four arches in the rotunda. Don't miss out on the most unique event in Madison! All proceeds help WWHF reach over 5,000 women with 6 statewide programs found in all 72 counties of Wisconsin.
WWHF is a 501(c)3 statewide nonprofit organization that provides health services and education for women and families.
Our mission is to innovate, impact and improve women's health.
...more
---
Open Mic Night

Wednesdays | May 17th - Aug 30th
May 19th | 5pm to 7pm
...more
---
---
A Musical Romp in the Swamp
Fri, May 12 - Sun, May 21
Nominated for 3 Tony Awards this whimsical show follows two friends — the cheerful, popular Frog and the rather grumpy Toad — as they celebrate their differences and discover just how much caring and fun you can squeeze into every season of the year. Part vaudeville, part make believe, all charm. Children and adults alike will enjoy this enchanting musical....
...more
---
Saturday, 9 am - 4:30 pm
Sunday, 10 am - 4:30 pm
Marvel at these growing miniature landscapes. Sponsored by the Badger Bonsai Society. For more information call 608-249-6195.

Sunday:

Madison Poetry Annual

This program features 15 poets from around Wisconsin, each reading for 10 minutes. The reading is free and open to the public. Sponsored by the Wisconsin Fellowship of Poets. For more information call 608-225-6982.

...more
---
The Milwaukee Symphony Orchestra celebrates Edo de Waart's eighth and final season with the orchestra. Under de Waart, the renowned MSO has enjoyed sold out concerts, critical acclaim, and a celebrated performance in Carnegie Hall. This concert will feature principal cellist Susan Babini on the cello, and will be de Waart's final Madison performance with MSO.


The program for the concert is as follows:


Mozart - Overture to Don Giovanni, K. 527
Bloch - Schelomo: Hebraic Rhapsody
Elgar - Symphony No. 1 in A-flat major, Op. 55
...more

Ken Notes: We need a battle of the symphony`s... de Waart vs. DeMain batons to the death!!
---
Friday, May 19, 2017 12:00 PM
Annual WLEM Ceremony honoring Wisconsin law enforcement officers killed in the line of duty. The Memorial is located on the Capitol Square in Madison, WI (Corner of Pinckney Street and Mifflin Street)
...more

Ken Notes: Thanks to all our officers and staff!
---
Sponsoring Hotels and Lodging in the Madison Area


...more
---
Thursday, May 25, 2017 at 7:30 p.m.
First Congregational United Church of Christ
con vivo!...music with life, concludes their 15th season with a chamber music concert entitled "Czech Mix" on Thursday, May 25, 2017 at 7:30 p.m. at First Congregational United Church of Christ, 1609 University Ave. across from Camp Randall. Tickets can be purchased in advance at Orange Tree Imports: 1721 Monroe St., or at the door for $20.00 for adults and $15.00 for seniors and students.
Maestro John DeMain will conduct 14 musicians for con vivo!'s spring concert, "Czech Mix."
con vivo! is a professional chamber music ensemble comprised of Madison area musicians assembled from the ranks of the Madison Symphony Orchestra, the Wisconsin Chamber Orchestra, and various other performing groups familiar to Madison audiences...
...more

Ken Notes: Maestro DeMain conducting a chamber group will be special...
---
Supporting Restaurants and Pubs in the Madison Area
...more
---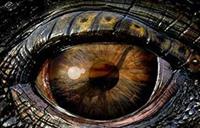 Start Date: 5/19/2017
End Date: 5/21/2017
Jurassic Quest is a Dinosaur Adventure for the whole family. The main exhibit features over 80 realistic, life-size animatronic dinosaurs. Interact with, learn about and even ride a few of these creatures. Lots of fun activities for kids of all ages, including fossil digs, "Dino Bounce" area, face painting, Dino crafts and much more!
...more
---
---
Restaurants From:
The Greater Madison
Convention & Visitors Bureau
...more
---
A Generous Grant From WisconsinDevelopment.com...

If you would like to sponsor MadisonNotes
please call - 608.334.2174

Our Current Publications:
| | | |
| --- | --- | --- |
| WisconsinDevelopment.com | WDNGreen.com | WisconsinApprentice.com |
| DriftlessNotes.com | | MadisonNotes.com |
2017 Goals:
MadisonNotes will advocate for:
Destination tourism (Plays, Events, Concerts, Etc.)
Regional, National and Global recognition of our restaurants, hotels, and venues.
A visitor and business friendly transit systems.
The cooperative use of venues to support conventions and other major events.
Downtown living for adults, from millennials to seniors.
Business travelers to extend their stay into the weekend or return visits.
WDNGreen will advocate for:
DriftlessNotes will advocate for:
Brand Identity for the Region and our Products
"Driftless" Recognition at the State, Regional, National, and Global Levels
Regional Economic Development, New Jobs, and Training
Sustaining and Growing the Businesses in the Region
Tourism - Including Ag, Sports, Nature and Eco Tourism
Promoting Special Events in the Region
Agriculture - Especially Organic Farming and Products
Land Conservation and Use in the Driftless
Environmental Issues that impact the Driftless Region
A Legislative Agenda that supports the region in four States
WisconsinDevelopment will advocate for:
WisconsinApprentice:
On Hiatus Seeking Sponsors!
...more
Start Week: 19 - Query String:SELECT * FROM cbtmnews WHERE `issue` > 19 and volume = 5 OR `issue` > 90 ORDER BY sortorder