---
A few Notes
And Thousands of Links
to Everything Happening in Madison
This Week
Regardless of why you were in Madison in the past, we want you to Come Back To Madison to...
Play. Work. Visit. Live. Party. Protest. Start a New Life. Retire in Style... MadisonNotes.com is a blatant attempt to share our community and all it has to offer with you. We are proud -- let us show you why.
Ken Harwood
Advocating for Wisconsin
Ken [at] KenHarwood.com
608.334.2174



...more
---
Thursday & Friday, Nov. 16-17
Camp Randall Stadium, Madison, Wis.
Thursday, Nov. 16

Div. 7: Bangor (13-0) vs. Black Hawk (13-0) - 10 a.m.
Div. 6: Iola-Scandinavia (11-2) vs. St. Mary`s Springs (13-0) - 1 p.m.
Div. 5: Amherst (12-1) vs. Lake Country Lutheran (13-0) - 4 p.m.
Div. 4: St. Croix Central (12-1) vs. Lodi (13-0) - 7 p.m.

Friday, Nov. 17
Div. 3: Rice Lake (10-2) vs. New Berlin Eisenhower (13-0) - 10 a.m.
Div. 2: Waunakee (13-0) vs. Brookfield Central (13-0) - 1 p.m.
Div. 1: Kimberly (13-0) vs. Sun Prairie (13-0) - 4 p.m.
...more

Ken Notes: Congrats and WELCOME!
---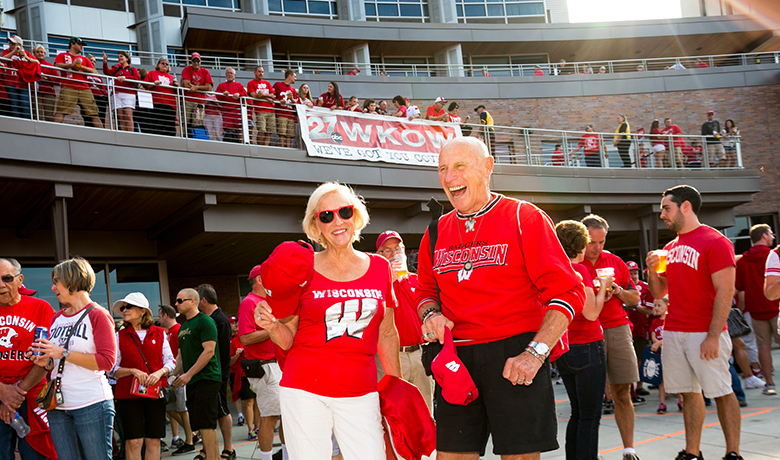 GAME: Saturday 11/18/2017 - 11AM - Camp Randall
Pre Game - Gameday`s Best Tailgate - Union South
Join us 2½ hours before kickoff, every football home game, for gameday`s best tailgate. Just steps from Camp Randall Stadium at Union South, Badger Bash offers food, drinks and entertainment—indoors and out.
Badger Bash Features:

• UW-Madison Marching Band performance (approx. 1.5 hrs before kickoff)
• UW-Madison Spirit Squad performances
• Local celebrity emcees
• Fun & games by our sponsors
• Live music
• More than 100 fresh, hot food & beverage options
• The best game-day restrooms in Madison
...more

10 down 5 to go! NATIONAL CHAMPIONS!!!!!
---
MadisonNotes does NOT maintain a calendar because there are so many great ones already! Here are a few we like, many will allow you to submit your event.

...more

Ken Notes: FREE - If your calendar or chamber is not listed call 608-334-2174...
---
Saturday, November 18 at 6:08pm
Top of State Street & the Capitol Square

A special evening will kick off the new Shine on Madison celebration. Madison Community Foundation proudly presents the Seasonal Lighting Ceremony as the newest Downtown event. It will be the biggest and brightest party yet.
Celebrate the season with more shopping, arts, events and more lights than ever before! Shine on Madison is the 1st Annual Seasonal Lighting Celebration for Downtown Madison.
Madison's Central Business Improvement District and Madison Community Foundation, along with presenting sponsor Madison Gas & Electric, is proud to present this season of celebrating the unique ways our community SHINES!
With more than 101 events, 7 community light displays, an interactive grove of trees, a winter forest, a live King Street, a giant tree and special decorations from downtown property owners, the city will be brighter than ever! See lighting ceremony details.
...more
---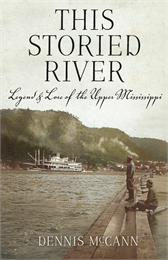 Wednesday, November 15, 2017
6-8:30 pm
Enjoy an intimate look at the Upper Mississippi, from Dubuque, Iowa, to the Minnesota headwaters and many places in between with Dennis McCann, author of This Storied River: Legend and Lore of the Upper Mississippi. Far more than a travel guide, "This Storied River" celebrates the Upper Mississippi's colorful history and the unique role the river has played in shaping the Midwest for generations. McCann inspires a new appreciation for the river and its landscape in this humorous and enlightening collection.
Pre-registration and payment is required for this event. See link for details on how to sign up.
Dinner Menu
Before the presentation, participants will enjoy a meal inspired by the Upper Mississippi catered by Blue Plate Catering.
Also:
Saturday, November 18, 2017
10am-12pm

...more
---
---
November 18-19, 2017
Formerly known as the Holiday Art Fair, the MMoCA Art & Gift Fair will feature an even wider array of fine art and craft, handmade items, and gourmet treats for sale than ever before throughout MMoCA and Overture Center for the Arts spaces. Guests to the fair will enjoy shopping at nearly 100 booths, designer vignettes, holiday "selfie booths", a silent auction, performances by local art organizations, and the popular Rediscovered Treasures Sale. This festive event is one of MMoCA's most important annual fundraisers, providing crucial support for exhibitions and education programming.
SCHEDULE
Saturday, November 18, 2017, 10am-8pm
Sunday, November 19, 2017, 10am-4pm
BUY GENERAL ADMISSION TICKETS
Click here to buy general admission tickets at a discount online before November 17.
Admission: $6 at the door/Children under 12 admitted free.
Volunteer for a shift and receive a free admission ticket to the fair!

...more
---
November 18, 2017 to January 2, 2018
The lights go on each evening at 4 pm
through January 2nd at Olin Park
Free Admission
Celebrating 29 years in 2017

...more
---
Nov 18?–?Dec 16, 2017
7:30 am?–?12:00 pm
Monona Terrace Community & Convention Center
1 John Nolen Drive


Your weekly grocery trip has never been so full of holiday joy!

The Holiday Dane County Farmer's Market is located in the majestic Monona Terrace. This bustling market features more than 60 vendors and is your one-stop shop for all of your local food needs for the holidays!

The Market is open November 18, December 2, December 9, and December 16. We will not be open on November 25th.


...more
---
Sponsoring Hotels and Lodging in the Madison Area


...more
---
Friday, November 17, 2017
7 - 11 p.m.
Widely known for his program "Who Cooks For You", an eclectic music show airing Fridays at 2 p.m. on WORT-FM, The Real Jaguar can also be found behind the turntables at a host of area bars and clubs, spinning a variety of music for all palates.
Gabe "The Real Jaguar" has a love for music that is real and profound. His sets are eclectic, never boring, and always bring laughter and good times. You`ll be carried away by deep funk electronica one minute and then be bouncing along singing the words to a 80`s goofball number the next. Every time you think you have his set figured out, he`ll surprise you with a different direction you hadn`t thought of, but, it`s the right one. Funness.
...more
---
Fri, Nov 17 - Sun, Nov 19
Classical Guitarist Sharon Isbin delights with Chris Brubeck's jazz-influenced Affinity: Concerto for Guitar and Orchestra and Rodrigo's successful Concierto de Aranjuez, infused with nature sounds. Conductor John DeMain will also lead the Madison Symphony Orchestra in Copland's pioneer West-inspired Billy the Kid Suite and Falla's The Three-Cornered Hat, written for ballet.

About Sharon Isbin
Acclaimed for her extraordinary lyricism, technique, and versatility, multiple Grammy Award winner Sharon Isbin has been hailed as "the pre-eminent guitarist of our time."
Repertoire
COPLAND | Billy the Kid Suite
CHRIS BRUBECK | Affinity: Concerto for Guitar and Orchestra
RODRIGO | Concierto de Aranjuez
FALLA | The Three-Cornered Hat
...more
---
Supporting Restaurants and Pubs in the Madison Area
...more
---
Sat, Nov 18
Capitol Theater: $15 - $25
Your favorite men in red blazers are back and better than ever! Madison's Premier Men's A Capella Group is ready to sweep you off your feet with their musical talent. Starting in 1997, The Madhatters have entertained and wowed audiences with their goofy and fun performances. From classics by Seal and Lionel Ritchie to the newest Justin Bieber & Shawn Mendes hits, The Madhatters show is great for the whole family! Grab your tickets now for a fun-filled night of music with The Madhatters!
...more
---
Is He Dead?
By Mark Twain, adapted by David Ives
Directed by David Furumoto
Unpublished for over 100 years, Mark Twain's signature humor comes to life on the stage in this "new comedy." A young, talented painter (based on the real life Jean-Francois Millet) finds his dreams of marrying thwarted by debts and his lack of buyers for his work. Forced into desperate measures, he realizes that no artist is truly successful unless he is dead. Faking his own death, Millet develops a masquerade that causes hilarious complications as he tries to secure his fortune, get the girl, and triumph.
The cast features Josie Brandmeier, Alexandria Chapes, Seth Foust, Ana Gonzalez, Ben Jaeger, Erika Marks, Jack Morrison, Jared Paulin, Paul Urbanski, Brendan Walsh, and Sam Wood.
Produced by University Theatre (UW-Madison) at Ronald Mitchell Theatre, Vilas Hall, 821 University Ave, Madison
Performances: November 16 - December 10, 2017
Performance Times:
Thursday - Saturday 7:30 PM, Sunday 2:00 PM (no performances Thanksgiving weekend)...
...more
---
AEC Exhibition Hall
Event Website:madisonrockclub.org
11/18/2017 - 11/19/2017
More than a dozen vendors will be present to feature jewelry, fossils, rock specimens, beads and much more. The Madison Gem & Mineral Club promotes and encourage the study of mineralogy, lapidary arts, gemology, paleontology, and other allied fields.
...more
---
Soon visitors to Madison will be able to bring up online coupons for use in Madison. Promote your business to Tourists, EPIC Trainees, Badger Game Attendees, Students, Business Visitors, and so many more:
Buy One Get One
Out of Town Discount
Student/Senior Discount
Game Day Discount
Pay The Tip Discount 20%
Be Creative...
Each coupon will cost $50.00 one time for set up and will last as long as you would like. Just email Coupon@MadisonNotes.com the details, we will set it up call you so you can see the finished product, and if you like it will post it online and send you an e-bill.

Include in the email, Business, Discount or Promotion, expiration date if wanted and your contact info. You will be billed once the coupon is reviewed approved and posted. Coupons will eventually be available to everyone at MadisonNotes.com/Coupons....

...more
---
---
Restaurants From:
The Greater Madison
Convention & Visitors Bureau
...more
---
A Generous Grant From WisconsinDevelopment.com...

If you would like to sponsor MadisonNotes
please call - 608.334.2174

Our Current Publications:
| | | |
| --- | --- | --- |
| WisconsinDevelopment.com | WDNGreen.com | WisconsinApprentice.com |
| DriftlessNotes.com | | MadisonNotes.com |
2017 Goals:
MadisonNotes will advocate for:
Destination tourism (Plays, Events, Concerts, Etc.)
Regional, National and Global recognition of our restaurants, hotels, and venues.
A visitor and business friendly transit systems.
The cooperative use of venues to support conventions and other major events.
Downtown living for adults, from millennial`s to seniors.
Business travelers to extend their stay into the weekend or return visits.
...more
---
...more
Start Week: 45 - Query String:SELECT * FROM cbtmnews WHERE `issue` > 45 and volume = 5 OR `issue` > 90 ORDER BY sortorder