---
A few Notes
And Thousands of Links
to Everything Happening in Madison
This Week
Regardless of why you were in Madison in the past, we want you to Come Back To Madison to...
Play. Work. Visit. Live. Party. Protest. Start a New Life. Retire in Style... MadisonNotes.com is a blatant attempt to share our community and all it has to offer with you. We are proud -- let us show you why.
Ken Harwood
Advocating for Wisconsin
Ken [at] KenHarwood.com
608.334.2174



...more
---
Where the country meets the Capital city, and the fun never ends!
Join us at the Alliant Energy Center, July 19-23, 2017, for the Dane County Fair. With many new attractions and features, along with classic favorites, the Dane County Fair is your Ticket to Fun this summer.


Fair Admission includes FREE access to:

...more

Ken Notes: Welcome visitors!
---
Saturday, July 22, 2017 at 8 p.m. | Garner Park | Free Admission
Join us for the 16th year of a Madison summer tradition! Opera in the Park has become the very definition of what Madison Opera means to our community. In beautiful Garner Park, the stars come out in the sky, the light sticks come out in the audience, and singers from our upcoming season share their favorite opera and musical theater numbers, along with the Madison Opera Chorus and Madison Symphony Orchestra.

Come discover what happens when our community comes together around beautiful performances, beautiful music, and a beautiful summer night.
Opera in the Park 2017 features:

Soprano
Cecilia Violetta López*

Mezzo-Soprano
Adriana Zabala

Tenor
David Walton*

Baritone
Will Liverman

Conducted by Joseph Mechavich
...more
---
MadisonNotes does NOT maintain a calendar because there are so many great ones already! Here are a few we like, many will allow you to submit your event.

...more

Ken Notes: FREE - If your calendar or chamber is not listed call 608-334-2174...
---
Sunday, July 23 - Friday, July 28, 2017
Welcome All Food Lovers! Share your experience using #RWMadison!
Madison Restaurant Week has quickly become one of the city`s most popular culinary traditions. Thousands of area residents make their way to support the local dining community by exploring the newest restaurants and hitting up old favorites.
Mark your calendars for this year`s Summer Restaurant Week!
This semi-annual event is the perfect opportunity for food lovers to sample some of Madison`s finest local offerings. Starting at $25, participating restaurants offer a prix-fixe menu with 3 courses and 3 options of each course. Some restaurants offer a reduced menu for $15 for lunch. This year, some restaurants are also offering $30 and $35 dinner options....
...more
Ken Notes: A great reason to Visit Madison!!!
---
July 22 – 23, 2017
SALE LOCATION:
8830 N. Greenview Drive, Middleton, WI 53562
The annual American Girl Benefit Sale attracts over 7,000 shoppers from all over the country and brings in nearly $1 million dollars each year. All funds raised go to support the exhibits and programs of Madison Children's Museum and American Girl's Fund for Children, which provides grants for charitable programs for children throughout Dane County.
Quick Navigation
Ticket Information
About the Sale
Sale FAQ
Rules and Regulations
Other Activities at the Sale
Area Information – Visit Middleton
Hotel Information
Contact Us
...more
---
---
...more

Ken Notes: Sooooo Much more at the link....
---
Thu, Jul 20 - Fri, Jul 21
The Playhouse: $8
Dorothy and her new found friends embark on a quest through the magical land of Oz.
Summer Stage at CTM features performances by students in our Educational Programs. (CTM's professional Theater for Young Audiences season kicks off in October).
...more
---
Sponsoring Hotels and Lodging in the Madison Area


...more
---
Friday, July 21 - 7:00 - 10:30 pm
Back by popular demand, the Monona Community Pool will host two separate Flick 'n' Floats at the pool. There will be games and prizes for the kids, music for everyone, concession specials, and when the sun goes down, we'll show a movie on our inflatable big screen! Flick 'n' Float movie nights require an admission fee of $2 per person or season pass.


...more
---
1119 Williamson St.,
Madison, Wisconsin 53703
Welcome to Cape Cache, a village cursed centuries ago to remain apathetic and complacent against both the trials and joys of the world. Along with this infliction came the mysterious Dreams, guardians from another world to inspire children as they grow up. With their guidance, everything should be in order – but the scales are tipped when families reject the Dreams, and the solemn Corvid swoops in to steal them away. Catry of Cape Cache and Todd the Dream set out to reunite a lost pair in a whimsical fantasy tale of goodwill, hope, and sacrifice....

...more
---
Supporting Restaurants and Pubs in the Madison Area
...more
---
Wednesday, July 19, 2017
Orchestral Fantasy Featuring WCO principal flute, Brandon LePage
The Wisconsin Chamber Orchestra presents the fourth Concert on the Square on Wednesday, July 19, 2017 from 7 PM to 8:30 PM on the King Street walkway. In case of rain, the concert will be held on Thursday, June 20, 2017.
...more
---
Grab a blanket, grab a co-worker, and grab some lunch and enjoy the show on the beautiful Capitol Square. These concerts will be Tuesdays at 12pm over the lunch hour, and will feature a different local band each week.
...more
---
Soon visitors to Madison will be able to bring up online coupons for use in Madison. Promote your business to Tourists, EPIC Trainees, Badger Game Attendees, Students, Business Visitors, and so many more:
Buy One Get One
Out of Town Discount
Student/Senior Discount
Game Day Discount
Pay The Tip Discount 20%
Be Creative...
Each coupon will cost $50.00 one time for set up and will last as long as you would like. Just email Coupon@MadisonNotes.com the details, we will set it up call you so you can see the finished product, and if you like it will post it online and send you an e-bill.

Include in the email, Business, Discount or Promotion, expiration date if wanted and your contact info. You will be billed once the coupon is reviewed approved and posted. Coupons will eventually be available to everyone at MadisonNotes.com/Coupons....

...more
---
---
July 20, 2017
Duck Pond at Warner Park
The Madison Mallards are a summer collegiate baseball team playing in the 18-team Northwoods League. The club draws over 6,000 fans per game at the "Duck Pond" at Warner Park on Madison`s north side.
Times:
7:05 PM
...more

Ken Notes: Been yet???
---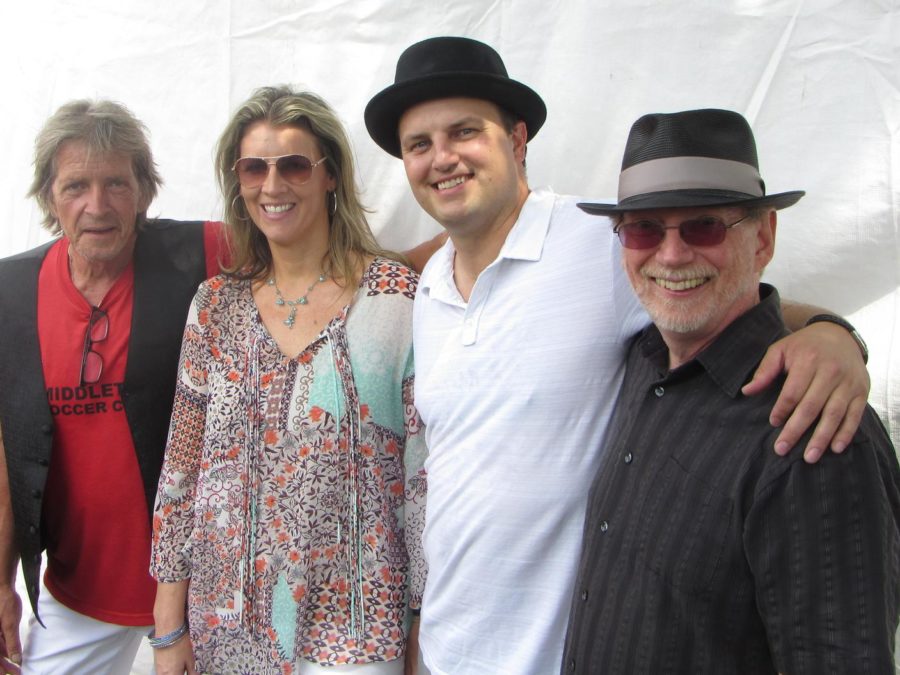 July 20, 2017 6:00pm - 9:00pm
Locations: Capital Brewery
7734 Terrace Ave
Middleton WI 53562
Tickets: Free
https://www.eastwashjukes.com/
...more
---
Restaurants From:
The Greater Madison
Convention & Visitors Bureau
...more
---
A Generous Grant From WisconsinDevelopment.com...

If you would like to sponsor MadisonNotes
please call - 608.334.2174

Our Current Publications:
| | | |
| --- | --- | --- |
| WisconsinDevelopment.com | WDNGreen.com | WisconsinApprentice.com |
| DriftlessNotes.com | | MadisonNotes.com |
2017 Goals:
MadisonNotes will advocate for:
Destination tourism (Plays, Events, Concerts, Etc.)
Regional, National and Global recognition of our restaurants, hotels, and venues.
A visitor and business friendly transit systems.
The cooperative use of venues to support conventions and other major events.
Downtown living for adults, from millennial`s to seniors.
Business travelers to extend their stay into the weekend or return visits.
...more
---
...more