---
A few Notes
And Thousands of Links
to Everything Happening in Madison
This Week
Regardless of why you were in Madison in the past, we want you to Come Back To Madison to...
Play. Work. Visit. Live. Party. Protest. Start a New Life. Retire in Style... MadisonNotes.com is a blatant attempt to share our community and all it has to offer with you. We are proud -- let us show you why.
Ken Harwood
Advocating for Wisconsin
Ken [at] KenHarwood.com
608.334.2174



...more
---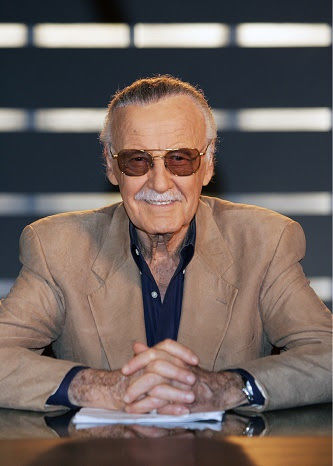 Sep 22, 23, 24, 2017 - Alliant Energy Center
Wizard World, Inc. continues its 2017 schedule with its third trip to the Alliant Energy Center at Wizard World Comic Con Madison, Sept. 22-24.
Stan Lee (Marvel Chairman Emeritus), Lennie James ("The Walking Dead," Snatch), Sean Maher ("Firefly," Serenity ), Michael Cudlitz ("The Walking Dead," "Lost"), Ray Park (Star Wars: Episode I -- The Phantom Menace, X-Men), Emma Caulfield ("Buffy the Vampire Slayer," "Beverly Hills, 90210") and Monica Rial ("Dragon Ball Z," "Fullmetal Alchemist") headline the roster of celebrity guests scheduled to date to attend the comic con and pop culture extravaganza.
James, Maher and Park are scheduled to appear on Saturday and Sunday, Sept. 23-24; Lee will attend on Saturday only; the others above will be on hand all three days.
...more
---
Wisconsin`s Best Boody Mary Fest is going to be a day you do not want to miss!

To celebrate the third year of this event, we will have competitors from Madison and all over Wisconsin to make Wisconsin`s Best Bloody Mary.

Of course we will have refreshing beer backs from craft breweries, Food will be provided from Let`s Eat Out with some of Madison`s best food carts -- including Slide Food Cart and Beyond Catering, SoHo Gourmet Cuisines, Ribmasters WI, Cafe Costa Rica -- lots of great vendors and entertainment and games throughout the day!

Saturday, Sep 23, 11:00 am
-
4:00 pm
...more
---
MadisonNotes does NOT maintain a calendar because there are so many great ones already! Here are a few we like, many will allow you to submit your event.

...more

Ken Notes: FREE - If your calendar or chamber is not listed call 608-334-2174...
---
The Sun Prairie Downtown Business Improvement District (BID) is pleased to announce a first-ever Downtown event, scheduled for September 21 from 5-9pm: Fall Beer Taste - Downtown Sun Prairie`s Oktoberfest. Participating business will be pouring 3oz. samples of up to two flavors of a fall beer, ale, or cider, and are encouraged to provide light snacks to event attendees. As event attendees travel from one participating business to another, sidewalk entertainment will also be roaming throughout Downtown Sun Prairie.
Tickets for the event can be purchased online. Tickets are $35; designated driver tickets are available for $10. Event check-in is required, and will be at two convenient Downtown Sun Prairie locations: Nitty Gritty (315 E. Linnerud Drive), and New Perspectives Senior Living (222 S. Bristol Street). Check-in timeframe is from 4:30-7pm. At check-in, event attendees will have their ID`s checked to ensure that they are 21 years of age or older, receive a 5oz. Fall Beer Taste sampling glass, an event wristband, and an event brochure. Designated drivers will receive a 16oz. Downtown Sun Prairie frosted styrene cup...
...more
---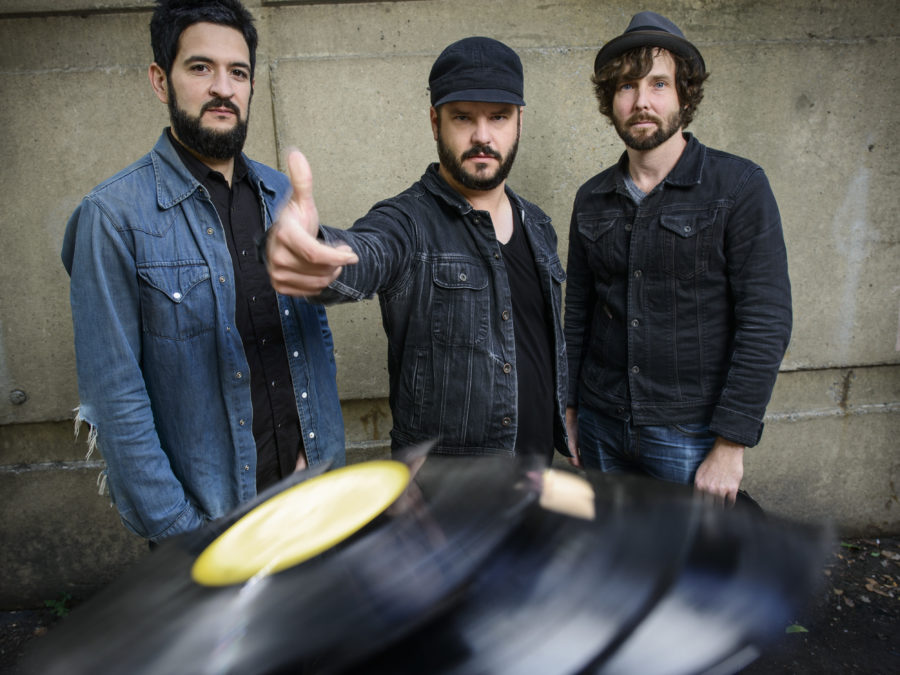 September 23 @ 1:00 pm

-

8:00 pm

Join us for the 2nd Annual Capital Brewery Block Party, sponsored by Triple M radio station! There will be food, beer and live performances from many talented musical groups including Natty Nation, Van Williams, and The Record Company. This is a ticket-only 21+ event – no dogs allowed, no carry-in items allowed.


Tickets are available to purchase in advance at 1055TripleM.com
( $12 in advance. $20 at the door.)

...more
---
---
Get your running shoes on and join the Henry Vilas Zoo for the 12th Annual Zoo Run Run & Kids` Roo Run Run on Sunday, September 24, 2017! Join us as we welcome back our Predator vs. Prey Edition, and introduce brand new predator & prey options! BACK for 2017: All participants will have the choice to sign up to be a predator (snow leopard) or prey (red panda). See how much prey you can catch OR if you can keep from getting caught!
The Zoo Run Run and Roo Run Run help us to keep the Henry Vilas Zoo forever free. Please join us to help us make our 12th Annual Race another record breaking year.
Race starts at 8 am in the following order: 10K Run, 5K Run/Walk, 5K Walk (untimed). Roo Run starts at 10:30 am in the following order: 1 Mile, 1/2 Mile. *Jogging strollers are allowed, we ask that you start at the back of either predator or prey.
...more
---
September 20th from 4pm - 7pm at Quivey`s Grove
Enjoy cold beer from Wisconsin Brewing Company, food from HyVee and Quivey`s Grove, live music from the Greg Anderson Polka Band and authentic Swiss yodeling!
Show your customers your appreciation for their loyalty through this period of road construction. Come out to Oktoberfest at Quivey`s Grove and support the Verona Road Business Coalition! Stop by September 20th from 4pm - 7pm for cold beer from Wisconsin Brewing Company, food from HyVee and Quivey`s Grove, live music from the Greg Anderson Polka Band and authentic Swiss yodeling!
Tickets are $10 in advance, $12 at the door and include one meal and one drink. Tickets are available at HyVee, Oak Bank and the City of Fitchburg front desk. Cash only please!
...more
---
Sponsoring Hotels and Lodging in the Madison Area


...more
---
Saturday, Sept. 23
•

Noon-8pm
What has a TON of food, music, bier & fun?
Essen Haus Oktoberfest, of course! We`ll have German Oktoberfest/Märzen biers from the caddy, goodies from the grill, LIVE music with an outdoor dance floor, games/contests, a kinder-friendly activity area and plenty of Gemütlichkeit!


Footlong Hotdogs

•

Weisswurst Brats

•

Hamburgers/Cheeseburgers

•


1/2 Roast Chicken

•

Roast Pork

•

Pork Shank

•

Soft Pretzels

•

German
Potato Salad

•

Sauerkraut....
...more

Notes:
---
Saturday, September 23rd, 2017
8pm - Doors open at 7:30 pm.
Wordsmith, vocalist, feminist: Lizzo is one of music`s most powerful up-and-comers. Combining upbeat pop hits, gospel influence and bold rapping, her unique discography is matched only by her unapologetic performance. Former TIME Musical Act to Watch, the honest entertainer has formed a devoted fanbase through her social advocacy and uncommon talent....
...more
---
Supporting Restaurants and Pubs in the Madison Area
...more
---
The Jazz at Lincoln Center Orchestra with all-star Wynton Marsalis, one of today's most outstanding jazz musicians, is widely considered "the greatest large jazz ensemble working today" (Chicago Tribune). This electrifying, one-night-only event includes classic works paired with newly arranged jazz versions and a selection from Marsalis' own "Swing Symphony."
Wynton Marsalis has been described as the most outstanding jazz musician and trumpeter of his generation, as one of the world's top classical trumpeters, as a big band leader in the tradition of Duke Ellington, a brilliant composer, a devoted advocate for the Arts and a tireless and inspiring educator. He carries these distinctions well. His life is a portrait of discipline, dedication, sacrifice, and creative accomplishment...
...more
---
Fri, Sep 22 - Sun, Oct 1
Presented By Capital City Theatre
Winner of the Tony and the Drama Desk Awards for Best Book, The 25th Annual Putnam County Spelling Bee is about an eclectic group of six mid-pubescent who vie for the spelling championship of a lifetime. Full of true comedic genius and touching stories from their home lives, the misfit tweens spell their way through a series of (potentially made-up) words providing one unforgettable experience...
...more
---
Soon visitors to Madison will be able to bring up online coupons for use in Madison. Promote your business to Tourists, EPIC Trainees, Badger Game Attendees, Students, Business Visitors, and so many more:
Buy One Get One
Out of Town Discount
Student/Senior Discount
Game Day Discount
Pay The Tip Discount 20%
Be Creative...
Each coupon will cost $50.00 one time for set up and will last as long as you would like. Just email Coupon@MadisonNotes.com the details, we will set it up call you so you can see the finished product, and if you like it will post it online and send you an e-bill.

Include in the email, Business, Discount or Promotion, expiration date if wanted and your contact info. You will be billed once the coupon is reviewed approved and posted. Coupons will eventually be available to everyone at MadisonNotes.com/Coupons....

...more
---
---
Restaurants From:
The Greater Madison
Convention & Visitors Bureau
...more
---
A Generous Grant From WisconsinDevelopment.com...

If you would like to sponsor MadisonNotes
please call - 608.334.2174

Our Current Publications:
| | | |
| --- | --- | --- |
| WisconsinDevelopment.com | WDNGreen.com | WisconsinApprentice.com |
| DriftlessNotes.com | | MadisonNotes.com |
2017 Goals:
MadisonNotes will advocate for:
Destination tourism (Plays, Events, Concerts, Etc.)
Regional, National and Global recognition of our restaurants, hotels, and venues.
A visitor and business friendly transit systems.
The cooperative use of venues to support conventions and other major events.
Downtown living for adults, from millennial`s to seniors.
Business travelers to extend their stay into the weekend or return visits.
...more
---
...more